Many people wear a facemask to avoid breathing coronavirus particles, and not to touch their nose and mouth. Everyone is wearing a paper mask under the illusion that it protects them. It doesn't. So I say, okay, we need something to bridge the gap between a gas mask and face mask. "
Gavriely did post-doc at the Harvard School of Public Health in the 1980s and fellowship in pulmonology in Boston.  He was a physiology professor at the Technion-Israel Institute of Technology. And he was involved in the development of a gas mask with IDF during the second Gulf War.
This combination of experience helped him imagine this type of device can help in the Coronavirus pandemic.  He found  ISRAELI G.I. M-15 gas mask with filter to be not only functional but quite comfortable and user friendly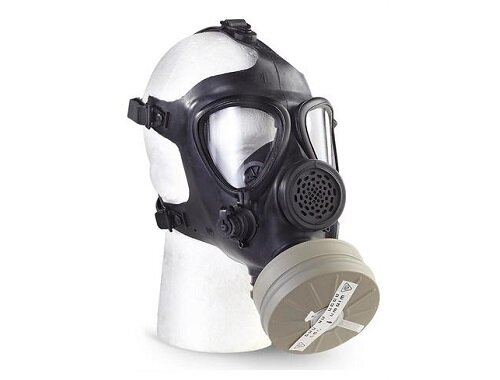 "There is a barrier frame that separates the eyes, nose, and the mouth from the world around us. The deepest layer is made of a material like soft silicone so it's comfortable." To keep the seal tight, eyeglasses would have to be worn on top of the see-through visor, he says. Future versions may have soft netting as an alternative to straps for fastening around the head.